Calling all SALT holders ! With our latest offering, you can redeem your SALT Membership Tokens to reduce your APR on a crypto-backed loan to as low as 1%.*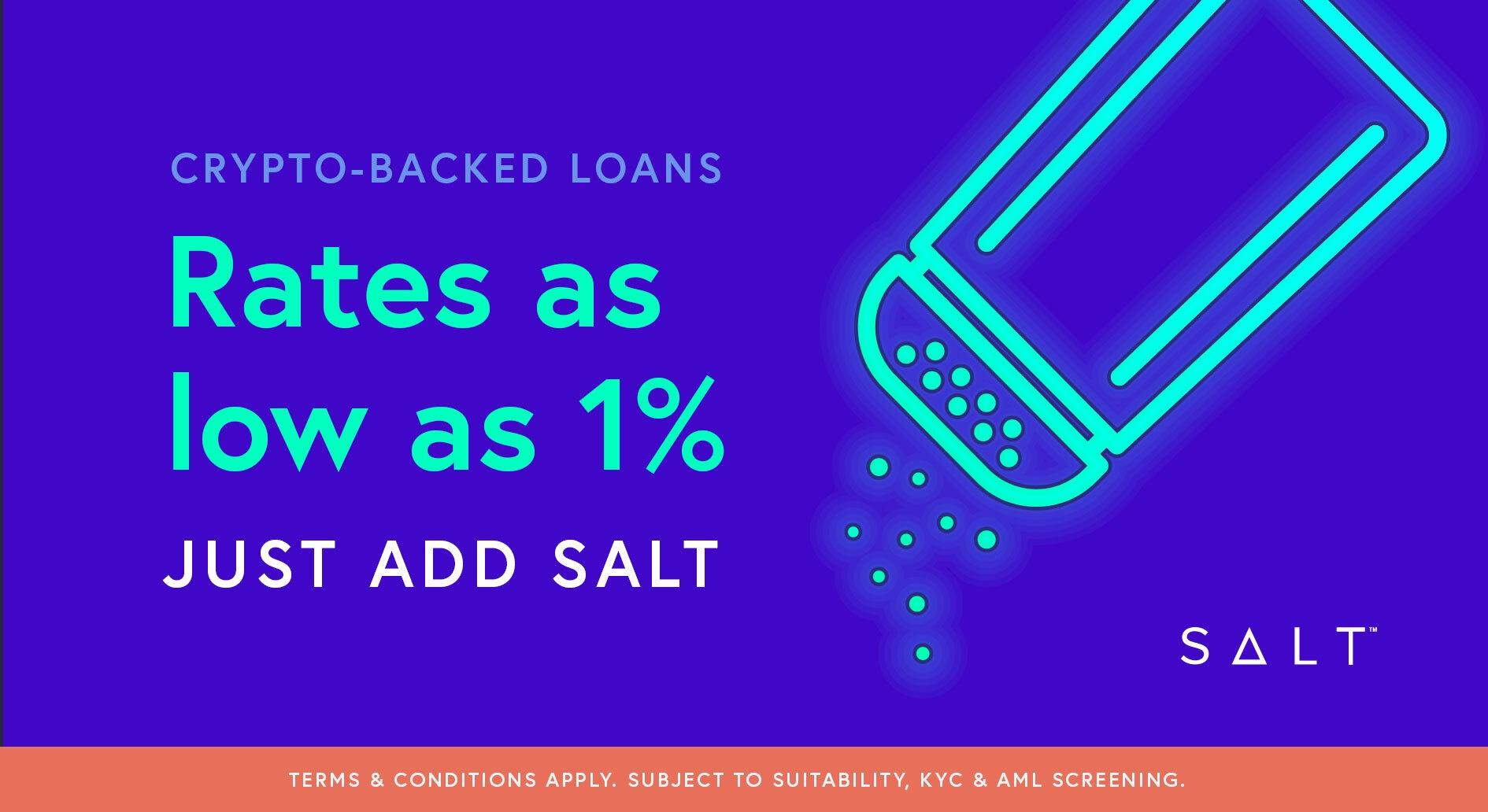 Ready to use your SALT to reduce your interest rate on a crypto-backed loan? Log in to your account and use the slider to choose the amount of SALT you'd like to redeem.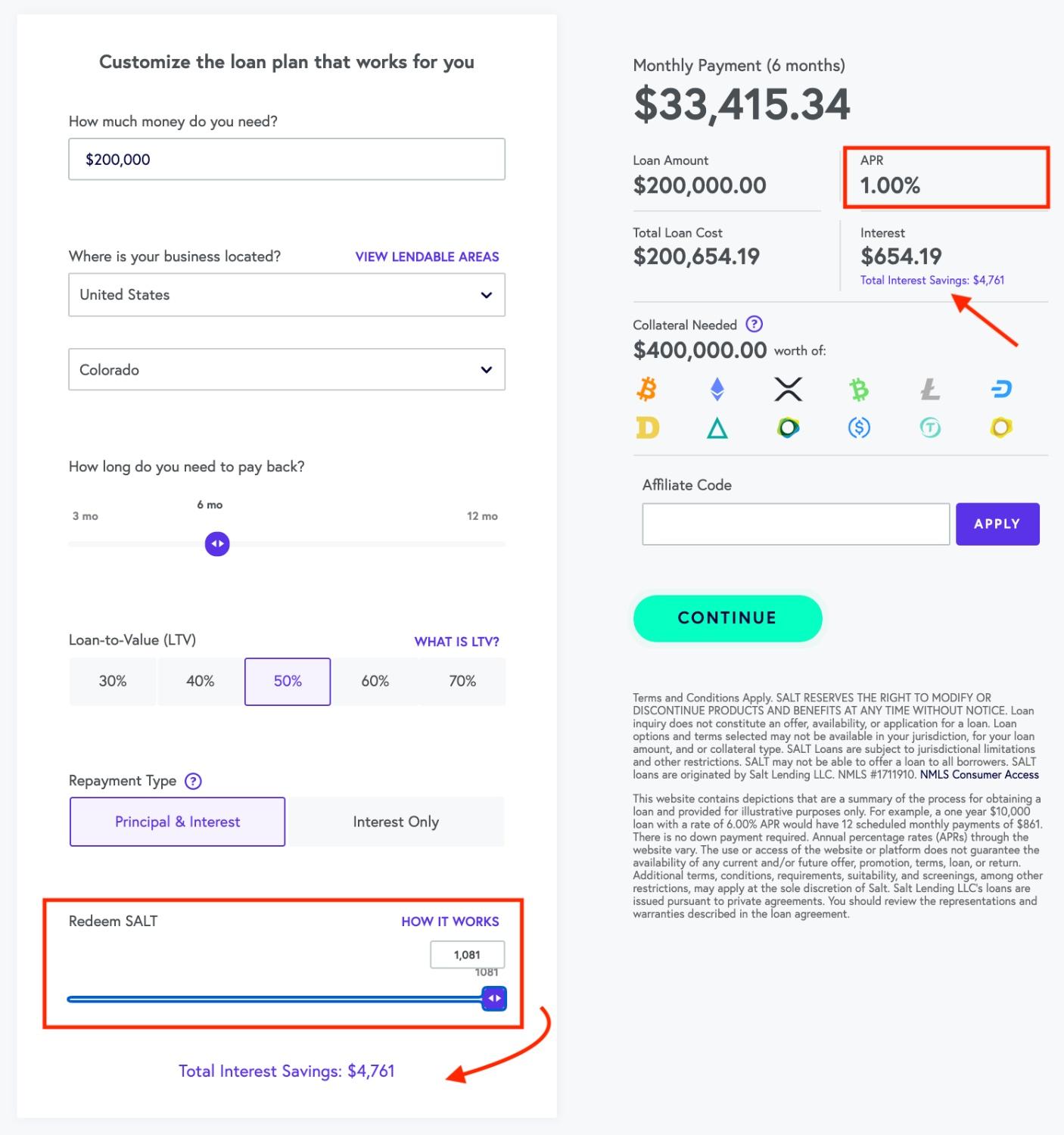 Not sure if you're ready for a loan? Check your rate and required SALT redemption by using the loan calculator on our website.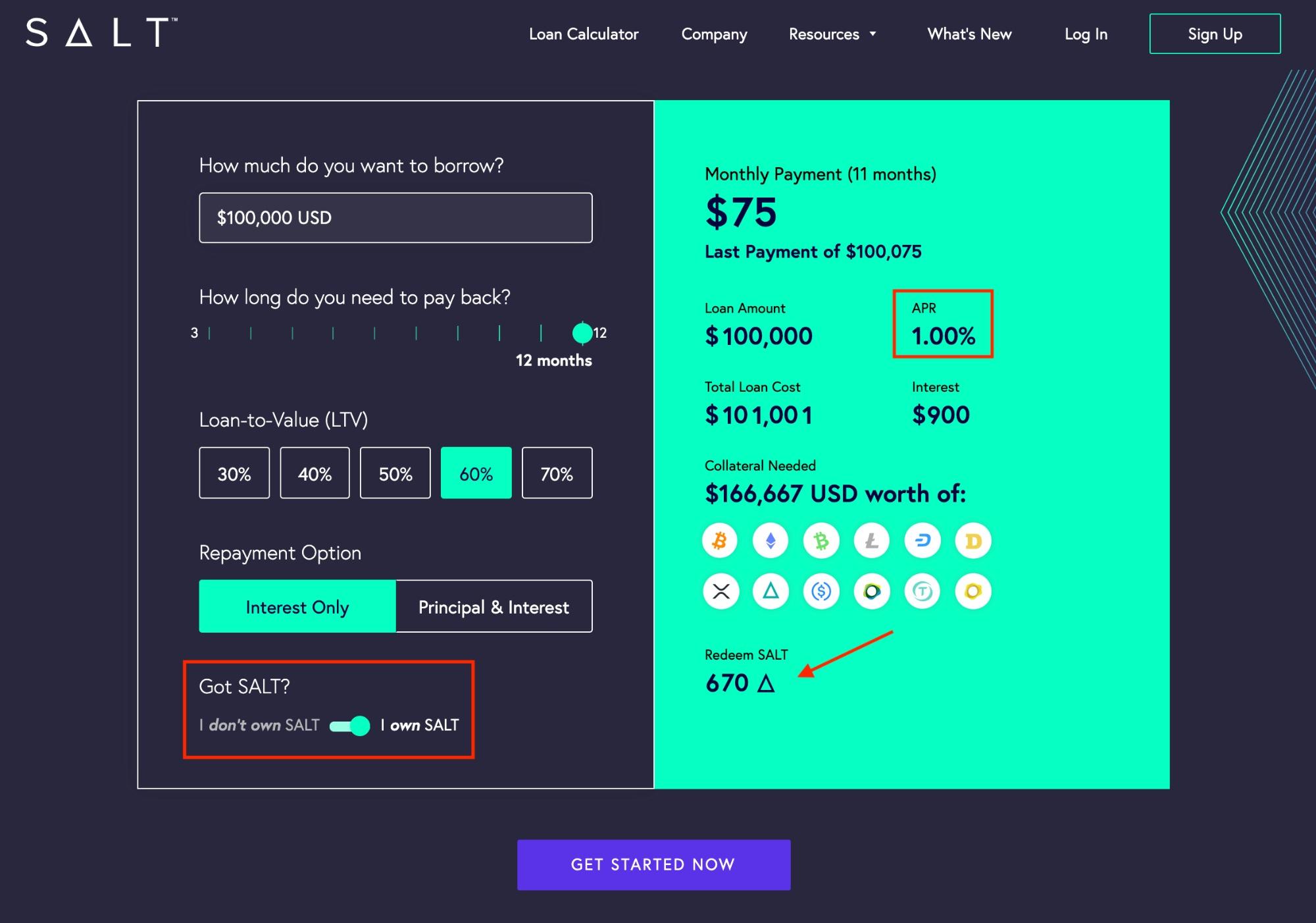 *SALT Redemption Promotion. For a limited time, redeem SALT to get a loan with an APR as low as 1%. *Offer ends 12/31/2020 or after $5 million in loans have been originated. See Promo Terms and Conditions.