We know you love crypto, but when it comes to crypto-backed loans we know you hate the volatility and that most of all, you hate being liquidated. Like you, we're of the belief that wealth should be preserved, not lost.
Designed with volatility and wealth preservation in mind, our new product will help preserve the value of your assets during a market downturn by automatically converting them to stablecoin in lieu of liquidation. Here's how it works: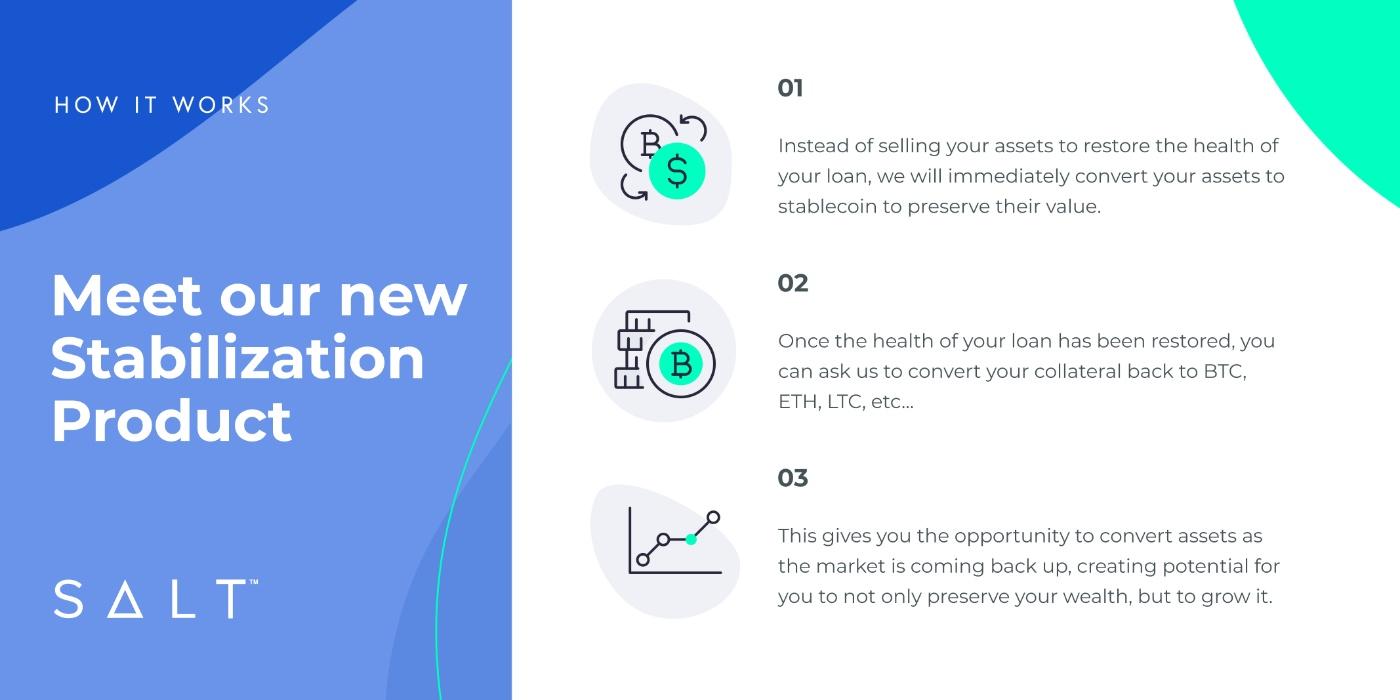 THE RESULTS ARE IN
More than half of you who responded to our latest Twitter poll said market volatility has deterred you from taking out a crypto-backed loan.
We're hoping our new stabilization product changes that.