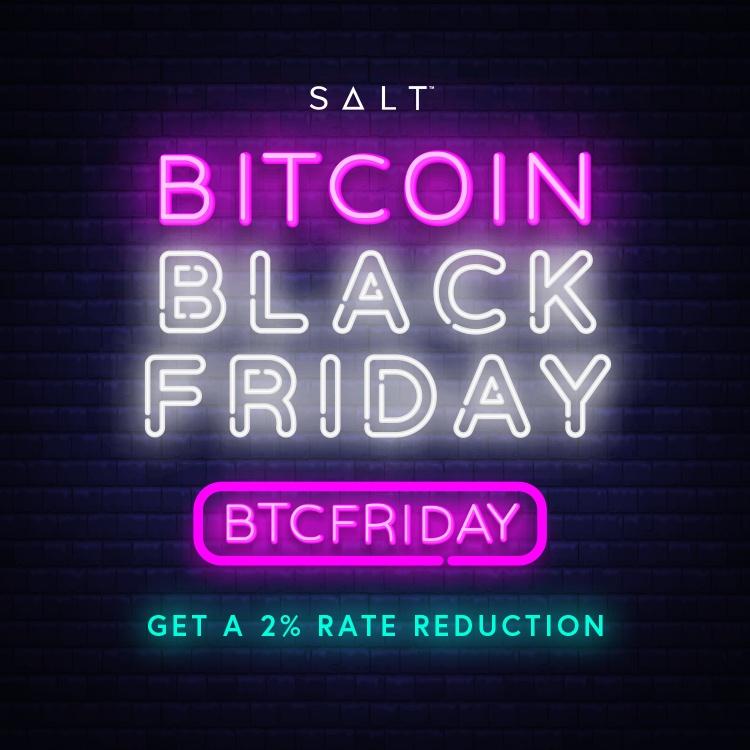 Happy Bitcoin Black Friday! If you're looking to make a large purchase this holiday season, you don't have to sell your BTC to make it happen. Whether you're a miner, a hodler, or a crypto business owner, get 2% off your interest rate on a bitcoin-backed loan when you use code BTCFRIDAY.*
NEW MEMBERS: Use this link to sign up for an account and request a loan.
EXISTING MEMBERS: use code BTCFRIDAY at "checkout" when you submit your loan request.
*Use code BTCFRIDAY to reduce your interest rate by 2% when you apply for a crypto-backed loan through SALT.
Terms, Conditions, and Restrictions apply. Code expires December 31. Not available for loans over $1,000,000.